INDUSTRIAL BATTERY DISPOSAL SCHEME
Disposal of industrial batteries can only be handled by companies that have acquired wide-area certification.
As part of our after-sales service to our customers, ENAX has acquired wide-area certification (acquired in December 2021), which allows us to collect and transport batteries.
We will give your company an environmentally friendly added value along with trust.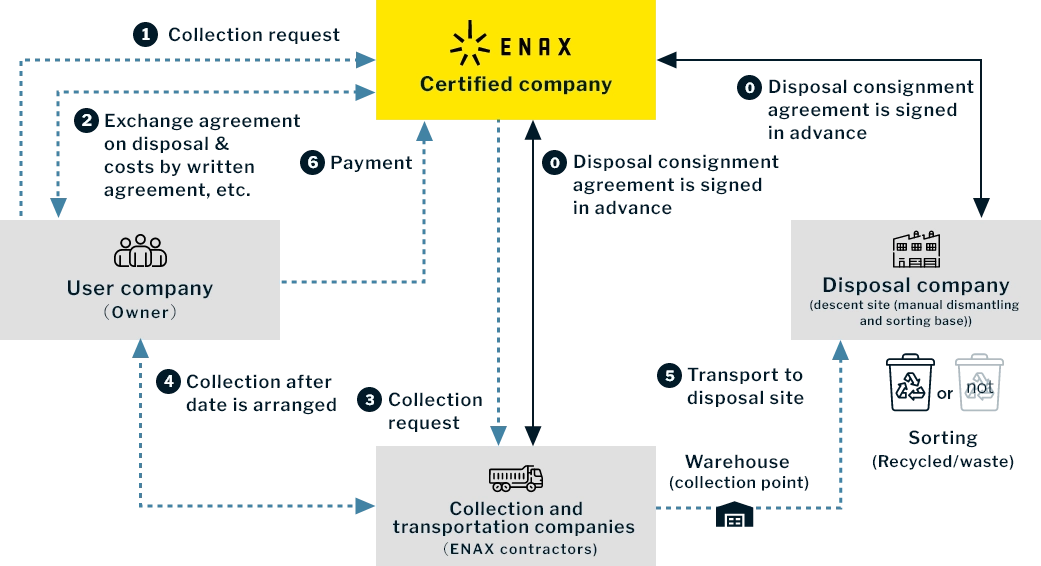 Invoicing and payment of costs can be done directly to the end user or included in the production costs.
APPLICABLE SDGs

Target:12
Ensure sustainable patterns of production and consumption
Ensure sustainable consumption and production patterns
SDG Targets to be covered
12.4 By 2020, achieve environmentally appropriate management of chemicals and all wastes throughout the product life cycle in accordance with agreed international frameworks, and significantly reduce the release of chemicals and wastes into air, water and soil to minimize adverse effects on human health and the environment.