RESEARCH & DEVELOPMENT
~Responding to battery use for future social needs~
Initiatives
ENAX is taking on the challenge of developing batteries that have not yet existed in the world,
and is promoting the development of next-generation batteries based on the technology cultivated as a pioneer of lithium-ion pouch cells.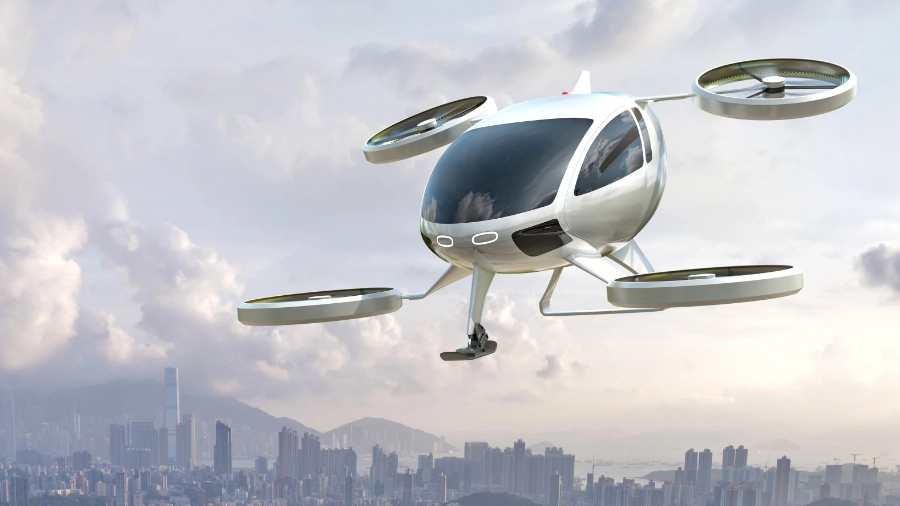 Toward the realization of eVTOL
Mobility continues to evolve in response to the natural need for transportation.
New mobility needs are moving toward higher levels of automation and electrification.
We promise to contribute to future society through lithium-ion batteries.
We have developed a recipe for high-capacity, high-power, high-safety batteries, process development, and pressurized constrained module/BMS technology to maximize battery performance, achieving both lightweight and safety at the highest level in the industry.
Our batteries are manufactured in JISQ9100 certified factories.
Batteries for special vehicles
Hybrids are becoming the mainstream, and low fuel consumption is now the norm for automobiles.
Among them, there is a demand for differentiation by achieving distinctive performance.
ENAX's high output and high durability lithium-ion batteries can be used as key devices to address these new needs.
*We are developing manufacturing processes with low cost (low energy consumption) in anticipation of future mass production from battery recipes with high capacity, high durability, and high safety.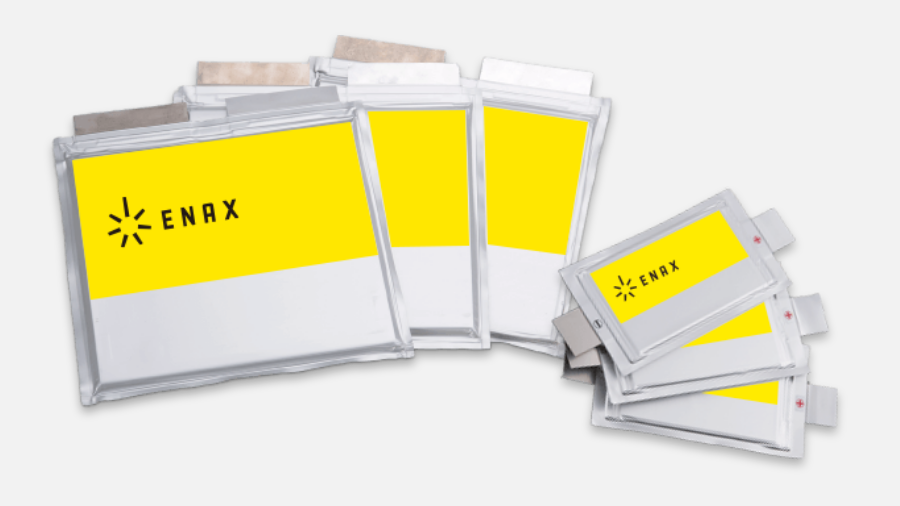 The challenge of sustainable battery manufacturing
We are committed to contributing to the future society with energy from lithium-ion batteries, and our goal is to reduce the environmental impact of battery development and manufacturing to as close to zero as possible.
*Self-consumption of energy and utilization of recycled battery materials through ESS demonstration using our own products.
We also research and develop recipes and manufacturing processes that reduce energy consumption while ensuring quality and productivity in the manufacture of lithium-ion batteries, which use a large amount of energy.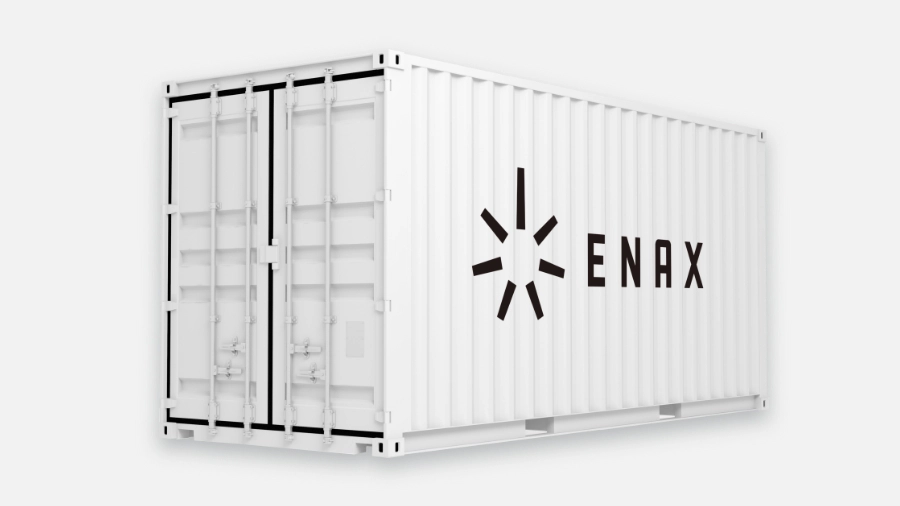 Construction of new control technology
We combine in-house and external battery evaluation technologies with our own EMS know-how in our storage battery systems.
We are building an unprecedented new control function (EMS: Energy Management System) that enables control of different types of batteries without compromising reliability.
This EMS will expand the range of storage battery options in the future and enable risk management in the event of supply chain changes, etc.
Applications

Battery-replaceable mobility
Industrial ESS

Energy storage system

Effective use of used batteries