01

Planning

We will listen to your requests

We will listen to your requests

After-sales service
We provide repair service, maintenance service, disposal of used industrial batteries, and other services after product shipment (after delivery).
We strive to improve customer satisfaction through after-sales service.
Disposal scheme for used industrial batteries
Disposal of industrial batteries can only be handled by companies that have acquired wide-area certification.
As part of our after-sales service to customers, ENAX has acquired wide-area certification (acquired in December 2021) and is able to collect and transport batteries.
From end-user to your company, we give you trust and added value in an environmentally friendly manner.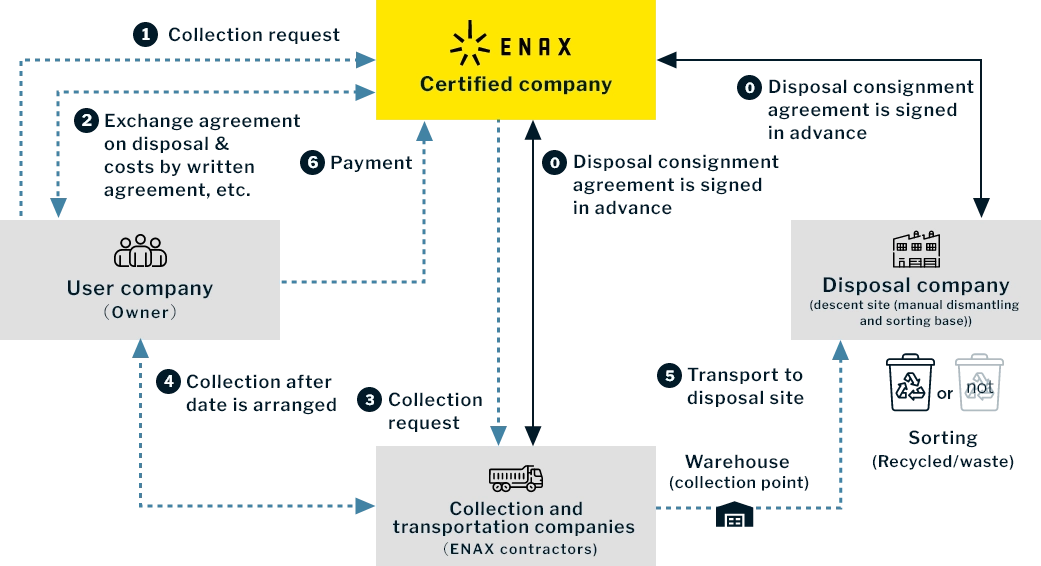 We can send a bill to the end-user directly or include the cost in the production costs.
We can also help you solve other problems according to your requirements.
We can also provide individual consultation on delivery time according to size and quantity.